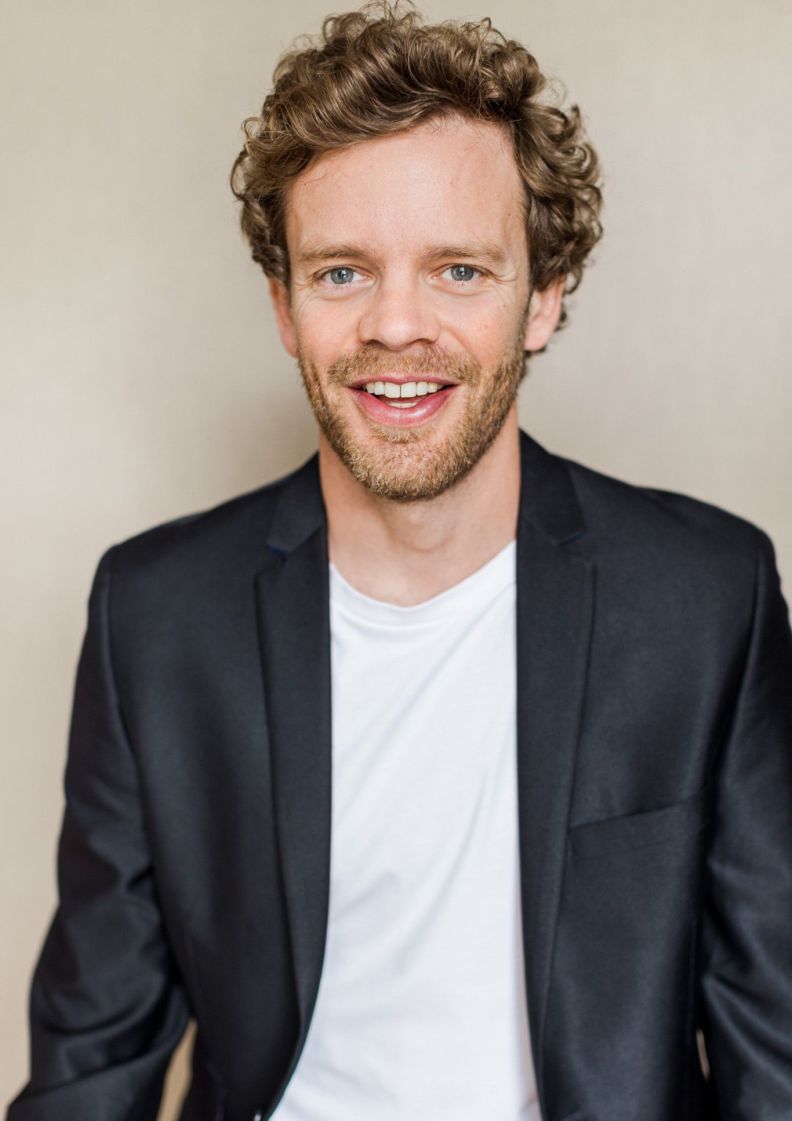 British tenor Peter Kirk began his musical path at the age of 8. He earned the highest honors from the Royal School of Church Music as a choirboy and sang many solos, which were also heard on BBC Radio 3, among others. When his voice broke at the age of 14, he took a break from singing. He became active again in the University's choral associations while studying for a
Bachelors degree in International Politics at the University of Wales Aberystwyth. Shortly after graduation, Peter turned to solo singing.
He successfully completed a Master's degree in Performance and obtained an Artist Diploma in Opera from the International Opera School of the Royal College of Music in London. After that, Peter moved to France and worked there in the opera studio at the "Opera National du Rhin."
Here he took on roles such as:
Prince (Sleeping Beauty Respighi), Paolino (Il matrimono Segreto, Cimarosa), Deuxieme Paysan (Ariane et Barbe Bleu Dukas), Chaplitsky (Queen of Spades, Tchaikowsky).
He has since maintained a good working relationship with the opera house in Strasbourg and has made guest appearances in roles such as Antonio (Das Liebesverbot, Wagner), Pasek (Cunning Little Vixen, Janacek), 3. Jude (Salome, Strauss), Hotel Porter (Death in Venice,
Britten) and currently in the 2022/23 season the role of Monostatos (The Magic Flute, Mozart).
Other well-known international opera houses and festivals that Peter has worked with include:
The Royal Opera House in London, English National Opera, Opera National de Lyon, Latvian National Opera, Bergen Nasjonale Opera, Volksoper Wien, Nederlandse Reisopera and Opera de Lille. He has guested at festivals in Aix-en Provence, Opera Holland Park, Grafenegg Festival, The Grange Festival and Hyogo Performing Arts Center in Japan.
Notable roles have included Lysander in Britten's A Midsummer Night's Dream (Opera de Tours, Grange Festival UK, Hyogo Performing Arts Center, Japan and the Nevill Holt Festival, UK), Count Almaviva in Rossini's Il barbiere di Siviglia (Opera de Vichy and Theater Imperial de Compiègne), Tom Rakewell in The Rakes Progress (Latvian National Opera in Riga), as well as Tamino in Magic Flute (Soho Theater London).
More recently, character roles such as Tobias Ragg in Sweeney Todd took him to the Bergen Nasjonale Opera in 2019, before making his debut in his adopted country at the Vienna Volksoper as Charlie Dalrymple in Brigadoon that same year. Peter retured to his native England as Frederic in "Pirates of Penzance" (2021) and Ralph Rackstraw in H.M.S Pinafore for Opera Holland Park in summer 2022.
The young tenor also feels at home on concert stages. His engagements have taken him to the Centennial Gala under Bernstein's protégé Yutaka Sado at the Grafenegg Festival/Austria and the Hyogo Performing Arts Center in Japan. He also made his debut in 2018 at the Gasteig in Munich as a tenor soloist in the Mozart Requiem.
Although he is mainly heard in opera, Peter has devoted himself to another passion, the Lied.
In January 2022 he made his successful debut in the Opera de Lille and interpreted his first Die Schöne Müllerin. In October 2020 he made a guest appearance at the Delphi theater in
Berlin, where he participated in the cross-genre reinterpretation of Schubert's last song cycle Schwanengesang together with well-known international artists.